Bollywood movies can't be completed without the input of comedy. The humor, laugh, and jest created by comedians are gracefully accepted by audiences. Last years back to now, there are numbers of comedy actors who have entertained us and still doing the same.
These comedians are like magicians who just make all people's stress away with in few minute's performance and here we are going to make a list of top 10 Ever Best Comedians of Bollywood.
10.  Sanjay Mishra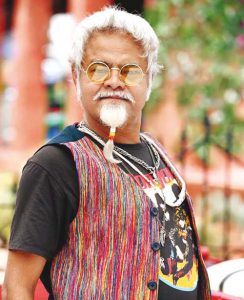 The NSD lad made his Bollywood debut in 1995 with the movie Oh Darling! Ye Hai India!!!! but went unnoticed. T.V gave him the popularity, what he was looking for, where he played a role of corrupt "paan" chewing employee in "Office-Office", which was loved by every Indian for his real-time comedy. Since then he never looked back and today, Mishra has a number of blockbusters and Film Fare awards in his achievement box.  His film "Aankho Dekhi" bagged Filmfare Critics Award for Best Award. He turns into a director with his directorial debut, "Pranam-Walekum".
Sanjay Belongs to Patna, Bihar and did his schooling from Kendriya Vidyalaya, BHU. He also appeared in an ad of Mirinda with legendary actor Amitabh Bachchan. His 28 takes for one scene of Chanakya had become the headlines of newspapers. Apart from comedy, he has done a serious movie as well, but known for his comedy acts mostly.
9. Rajpal Yadav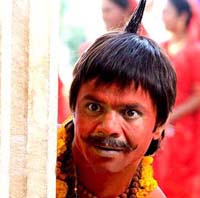 A small town lad comes to Mumbai to fulfill his dreams of acting, but everything didn't go well and he had to wait for long to taste success. Yadav first appeared in Doordarshan's serial 'Mungeri Ke Bhai Naurangilal'. Again, an NSD alumni in the list and mindblowing entertainer. His acts in "Waqt- The Race Against Time, Chup Chupke, Malamal Weekly, Bhul Bhulaiya, Bhagam Bhaag, De Dana Dan and much more".
He Belongs to Shahjahanpur near Lucknow. Her love of life, now wife Radha met her during an outdoor shooting location in Canada.
8. Johnny Lever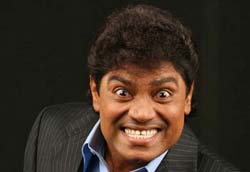 Johnny Leve aka John Prakasa Rao Janumala has nearly 350 films in his credit box. The journey of the one of the best comedian in Bollywood was no lesser than a fairy tale. He started his career from a scratch. The name of John Rao being Johny Lever has an interesting story. He was an employee of Hindustan Lever and used to mimic his senior officers, since those his colleagues named him Johny Lever and later gave him popularity as well. He is remembered for his Deewana "Mastana" and "Dulhe Raja" roles.
7. Paresh Rawal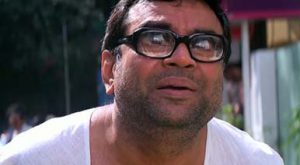 The legendary actor is best known for his comic role of "BabuRao" in the movie "Hera Pheri". His comedy acts have generated a new fuel in Bollywood comedy genre. Moreover, Paresh started his film career in 1984 and acted mostly as "Villain" or a character role. His tuning with Akshay Kumar is impeccable and this is why they have been seen in many movies together in which OMG- Oh My God! Was their unique collaboration.
He was born on 30 May 1950 in Mumbai. His wife Swaroop Sampat also has been Miss India. Paresh Rawal studied at Narsee Monjee College of Commerce & Economics, Vile Parle, Mumbai. He is an active Politician and won a seat for BJP from Ahmedabad in 2016 Lok Sabha Elections.
6. Kader Khan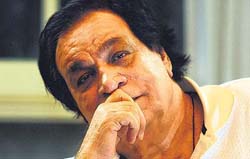 Kader Khan was versatile and organic talent as he used to be  scriptwriter, dialogue writer and director as well. He has done a number of Bollywood movies and acted in different roles but mostly as Villain or in a character role. He was noticed by legendary actor Dilip Kumar at his college annual function. He was also known a comedy pair with Govinda and both had done lots of comedy movies together. He had done 300 movies in Hindi and Urdu, both.
Kader Khan graduated from Ismail Yusuf College affiliated to MU. He was a professor of Civil Engineering and taught at M.H. Saboo Siddik College of Engineering. He was born in Kabul, Afghanistan.
5. Jagdeep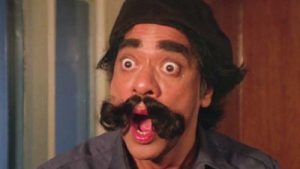 Jagdeep aka Syed Ishtiaq Ahmed Jaffry was known is one of the best comedians in the Hindi film industry. He started his Bollywood career as a child artist in BR Chopra's 'Afsana' followed by some unforgettable performances. The year 1957 got breakthrough for Jagdeep.  Bimal Roy's movie 'Do Bigha Zameen' gave him a chance of comic roles. His role of Soorma Bhopali in 'Sholay' is memorable. He is the one who can make you laugh with his silent expressions only.
4. Asrani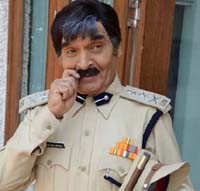 Do you remember "Hum Angrejo Ke Zamane Ke Jailor Hai" actor from Sholay movie?
Yes! he was none other than Asrani. The living comedy legend has given numbers of successful movies to Indian movie viewers. It was his talent that Bollywood got a new flavor of comedy from 70s to the present. He has recently seen a famous web series "Permanent Roommates".  Asrani graduated from Film and Television Institute of India, Pune and got his breakthrough in the movie 'Hare Kanch ki Choodiyan'  1967. Apart from being a great comedian, he has done some serious roles also in "Mere Apne" movie. He sang for a movie "Alaap" in 1977.
He was born in Hindu Sindhi family. He was weak in mathematics and had no interest in business. He has four sisters and three brothers.
3. Rajendranath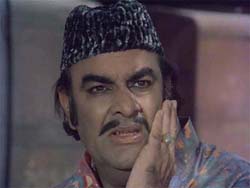 Who can forget Rajendranath, the best comedian of all times in Bollywood. He was a great supporting actor too and worked with "Jubilee Rajendra Kumar" in many movies. He played a side role many of Raj Kapoor and Shammi Kapoor's movies. He struggled for the success till Shashadhar Mukherjee offered him a role of a comedian in the film "Dil Deke Dekho" directed by Nasir Hussain. His funny acts made him one of the favorite comedians of Bollywood.
His family was from Peshawar, but settled in Jabalpur, Madhya Pradesh. He studied at Darbar College where Arjun Singh (Congress MP) and R.P. Aggarwal were his classmates.
2. Mehmood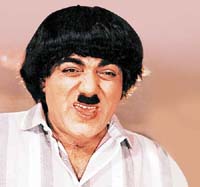 Mehmood Ali, aka Mehmood, was an Indian comedy actor, director, and producer but more revered as for his comedy talent. He worked for more than four decades and did 400 movies, He was a king of comedy during 1960. His comedy acts of "Bombay to Goa" and "Padosan" will never be forgettable. Although his each presence was remarkable and made audiences clap on his each dialogue delivery.
He was born on 29 September 1932 and died on 23 July 2004. His entire family was in movies and everyone was a legend.
1.  Johnny Walker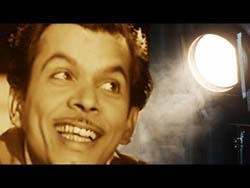 Badruddin Jamaluddin Kazi, aka Johnny Walker or vice-versa was a bus conductor before turning to be a comedian. His friend and actor Balraj Sahni introduced him to Guru Dutt, the legendary actor, director, and producer and he became impressed his drunkard screen test named him "Johny Walker" after  the Scottish whiskey brand. He was the first comedy actor who sang for music directors like S.D. Burman and O.P. Nayyar. This made him get the first spot on our list. He is one among top 10 bollywood comedians all times.