Hazel's "Friend with Benefits" snaps with Ali Fazal spreading the Sizzles around
Seems like all is not so well between the newly married Duo Yuvraj Singh and Hazel Keech. While it's quite some time now since both of them being spotted together publicly, the wifey still stays active on Social media with Naughty moments captured recently with so called "Friend" and "Fukrey" famed  actor Ali fazal. Both can be seen sharing a comfortable space and the chemistry alongside can certainly raise eyebrows towards their so called "Friendship". Moreover, The Ex Co actors can be seen cuddling cheeks and giggling with all the fun around in the Picture .Umm…Not So Friendly it looks like!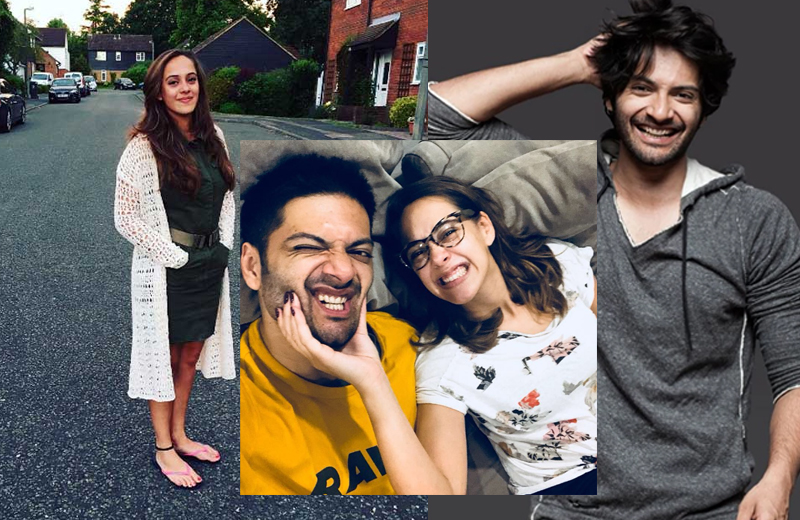 While Hazel has captioned the image as "When you can't make it to your friends MASSIVE INTERNATIONAL premier of @victoriaandabdul cos you're injured and instead he comes home to see YOU cos you're injured….. thats what real friendship looks like! So good to see you @alifazal9 and im so so happy for you! Pray you go far you flaky, shining star 💫 love always, thank you again for coming to see me ❤️ that she is injured" the words clearly sets the flame out of this so called friendship which looks like filled with "More Love Than friendship" stuff.
Well, it was also being rumored that both of them used to hang around quite often in Social gatherings and parties together when Hazel was not seeing Yuvraj and their so called "Friendship" too became the talk of the town many a times in the process, but the same looked like going  for a break once this British Model Turned actor tied knot with our very own Sixer King Yuvraj Singh. Still, the recent pictures of them sharing the same old comfortable moment very much signals towards something "Mysterious' cooking out there. While the exact recipe lies with the "Friendly Duo" only, we can still smell the ingredients from a distance and keep our readers updated with the same.
Hazel's "Friend with Benefits" snaps with Ali Fazal spreading the Sizzles around - Social media with Naughty moments captured recently with so called "Friend" and "Fukrey" famed actor Ali Fazal and Hazel Keech/10